LOCATION–BASED TECHNOLOGY
With Zebra Technologies MPact Platform for Mobile Marketing, shopping is centered around customer needs. It is the only indoor locationing platform to unify Wi-Fi and Bluetooth® Smart technology to capture more analytics, accuracy and insight. Learn which aisles and products customers prefer, their shopping history, and what influences their buying decisions to create interactions that lead to transactions. MPact offers shoppers store maps to quickly find items, prompts associates to tend to those who linger in areas, and communicates loyalty points and promotions.
Accurate
MPact provides three tiers of locationing for customer engagement - presence, zone, and position. With this advanced locationing capability, you will know who is in the store, how long they are in certain store sections, and what type of products they're shopping for to provide a personalized shopping journey that elevates the experience.
Reliable
MPact has class-leading reliability no matter what the network environment. Whether it's Wi-Fi locationing, with Zebra Technologies' scalable Wi-Fi portfolio powered by the WiNG 5 network, or it's the micro-locationing enabled by Bluetooth&reg Smart technology beacons, you get extremely accurate locationing capability.
Cost Effective
With a unified platform that delivers both Wi-Fi locationing and Bluetooth&reg Smart based microlocationing to engage shoppers at the right time and the right place, MPact delivers a cost effective solution to retailers.
Provide the right offers, right assistance, and right information at the moment of decision.
COMPREHENSIVE SOLUTION FOR INDOOR LOCATIONING
MPact gives retailers the insight and power to impact consumer behavior by providing detailed analytics around which areas of the store are the most visited and which products are the most popular. It also enables prompt, meaningful engagement for customers by allowing them to navigate your store with ease, access product reviews and price comparisons, and receive personalized promotional offerings.
Bluetooth® Smart Beacons
Our Bluetooth® Smart beacons can operate in various modes including iBeacon™. Beacons enable the next level of customer engagement by providing real-time location triggers and notifications, prompting shoppers to access privileges offered by the retailer.
Installation & Maintenance Toolbox
Make beacon deployment easy and managing a beacon network even easier with this installation toolkit. Whether it's iBeacon™ mode, battery save mode or MPact mode, this application helps you stage all the tags you need with ease. The software is easy to set up and you can select which beaconing frequency, beacon range and beacon transmission mode you want. It also checks the accuracy of your floor plan as you install the beacons to help prevent, among other things, too much spacing in between tags.
Software Development Kit
We offer a Software Development Kit (SDK) to enable impactful customer engagement for iOS and Android smart phones with easy integration into the loyalty application. The development kit enables iBeacons for iOS and Android alike so that shoppers can get personalized notifications on their devices after they opt-in via the loyalty application.
Location & Analytics Software
MPact comes with cloud ready software that aggregates location data from Wi-Fi & Bluetooth® Smart. It provides insightful analytics on customer visits and dwell time for your retail chain, as well as visibility into the health of the beacon network. With an HTML5 front end and a hadoop backend for big data to crunch through the millions of client end points, this solution is scalable for your datacenter/private cloud.
MPact Platform for Mobile Marketing - The New Rules of Impactful Customer Engagement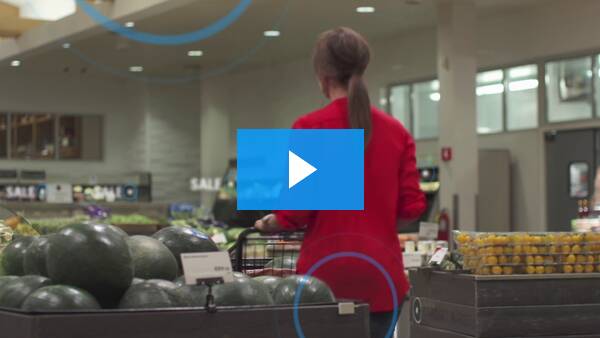 CONTACT US
Interested in learning more about MPact? Send us a message. We'd love to hear from you.